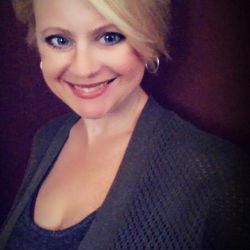 Veronica Walker started her training under her mother's studio at the age of 2. During her younger years she was also a member of The Charlotte City Ballet and Charlotte Youth Ballet. At the age of 9, Veronica was the first Showstopper regional high score winner and the first national photogenic winner.

Upon graduation, Veronica attended Columbia College and earned a BFA with an emphasis in ballet. During college, Veronica spent her summers dancing in Paramounts Carowinds shows.

After college graduation, Veronica took a job as a dancer in The Serenade show in Charleston SC. The show ran 6 nights a week, but even with the intense show and rehearsal schedules, Veronica was a regular featured print model for Belk and also became a teacher for Robert Ivey. After Serenade closed, Veronica did not want to leave Charleston so she took a job at Rollings School of The Arts as a dance teacher while still teaching for Robert Ivey. In 2001, Veronica was a featured dancer in Black Knight and worked closely with Paula Abdul who was the choreographer.

In 2003, Veronica got married to Kenny Walker and soon after became pregnant with their first child Bailey. She purchased the Robert Ivey Summerville location and renamed the studio United We Dance. The studio has been successful for 17 years and is still going strong! Veronica still consults, judges, and choreographs for other studios and has choreographed an episode of Army Wives.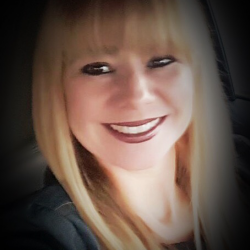 Kelly Drake is a native of Mullins, S.C..She started dance at the age of five at Emmalyn Davis Johnson School of Dance and as she became young preteen also trained under Robert Ivey Ballet.

At the age of 19, Kelly started her professional dance career in theme parks all thru Northeast. In 1994 She was offered a dance position at the Carolina Opry in Myrtle Beach which she was one of the very first dancers added to that show.

After two years, she was sent by Calvin Gilmore Productions to Charleston S.C. to dance in the new show called "SERENANDE" There Kelly resided for four years until the show closed.

Since then, Kelly has danced in a movie called "BLACK KNIGHT" starring Martin Lawrence- choreographed by Paula Abdul. she also had the pleasure to choreographed and dance for a scene in "ARMY WIVES".

Now Kelly Drake teaches and choreographs for United We Dance in Summerville and spends a lot of time making costumes and leotards for her new dance wear line "FOX". Kelly is married to Geoffrey Drake and has two beautiful children, Azlyn and Zach.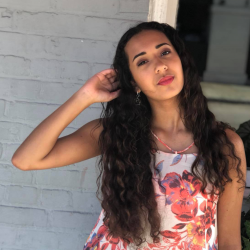 Pre Tap & Ballet, Hip Hop, Rec Team Assist
Ashleigh Fersner was born in San Diego and raised in Summerville, SC. Ashleigh started dance at the age of 8. She trained in Jazz, Tap, Ballet, Hip Hop, and Contemporary for 6 years at United We Dance and is a UWD Alumni.

When she is not teaching, she is furthering her education at Charleston Southern University. She is currently in the Athletic Training Masters Program. Ashleigh teaches Hip Hop, Pre Tap & Ballet, and assists our Rec Team.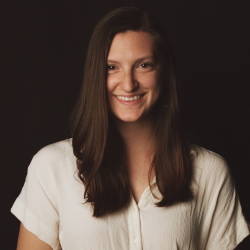 Contemporary, Competition Team Assist
Ashley Buck is a native of Bayport, NY but has lived in Summerville, SC since she was 12. She started dancing at age 2.5 and trained competitively in ballet, contemporary, jazz, tap, and musical theatre. At age 18 she was able to move to Columbia, SC to train under Dale Lam at Columbia City Jazz Conservatory. During this time she had the opportunity to take classes from industry leading teachers such as Travis Wall, Al Blackstone, Andrew Winghart, Teddy Forance (and many more) and compete for another 2 years.

Most recently, Ashley had the opportunity to teach and choreograph at a studio in Costa Rica for 3 months and dance in the opening numbers of a season of Dancing With The Stars - Costa Rica.

Ashley now lives in Summerville with her husband Marshall and two dogs, Bear & Zeus. When she's not teaching, she runs her own graphic design business - Olive Brand Studio. Ashley teaches Contemporary, assists our Competition team, and she helps run our social media accounts.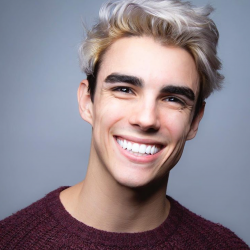 Landon Monroe is from Greenville, SC and started dance at the age of 10. He studied hip hop at Upstate Carolina Dance Center for two years before starting his competition career. After gaining significant training competing with Starz Artistic Performing Company, Landon graduated in 2014. He has won Elite Male Dancer at West Coast Dance Explosion and has performed backup with LZ7 and Eden XO. Only months after graduation he joined the staff of Dianne's School of Dance & Starz Artistic Performing Company. Following his first year when his choreography won top overalls and choreography awards on the regional and National level, he started traveling to studios in the southeast to set choreography and teach master classes. Some of Landon's established relationships are with South Carolina Dance Company, Burns Dance Studio, The Centre & Co., and more recently United We Dance.

Landon teaches a wide range of contemporary and Hip hop styles. His focus in the Contemporary classroom is geared towards musicality and intricacy where his Hip Hop classes can vary from feminine to hype to soulful, but no matter what style, confidence is always key. He feels that performance based choreography creates a feel good atmosphere and pushing the kids to their highest limit mentally and physically teaches the kids to value their self worth. He knows not every student is going to be on the path to professional dancing, and knowing that he alters his teaching to give each student exactly what they need to get the most out of their dancing. Landon continues to train and educate himself by taking dance classes and staying up to date with current dance affairs and style trends. In the upcoming future Landon plans to grow his relationships with studios and their students to create motivated and passionate dancers.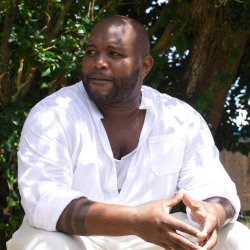 Andrew Burnell started training in gymnastics and tumbling at 6 years old. He became a High level tumbler and went on to learn the art of Parkour and free-running. At his highest, he was considered an Elite level tumbler and became president of a freestyle tumbling group.

At 22 years of age Andrew continued with his tumbling education and auditioned for a wide variety of dance/gymnastics groups and acro shows. At 23 he went on to join the UniverSoul Circus where he participated in two tours around the United States performing acrobatics professionally. He then joined a residency program where he spent time performing and teaching aboard cruise ships, in dance studios, and gyms across America. Andrew has lived and worked in areas including but not limited to Atlanta, L.A., Miami, and New York.

He now resides in South Carolina where he has taught at a variety of dance studios across the Lowcountry. He has produced award winning acro choreography for multiple dance competition and gymnastics teams and was able to take them to the national levels at competitions. Andrew is also a very talented writer and in the process of completing his first book. He is excited to share his expansive knowledge and talent with the world and can't wait to flip with you!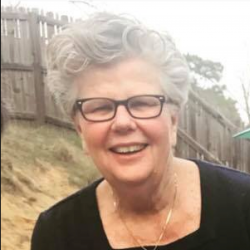 Ms. Jo runs our front desk and helps coordinate lots of details for us and we couldn't survive without her!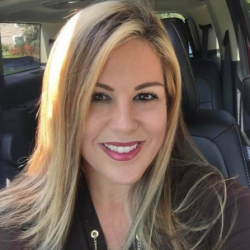 When Ms. Jo isn't able to be at the studio, Jessica steps in and does whatever needs to be done! She is such a huge help to us!